Grow your business
Ready for the next step? Learn how to scale your business, build your team and get set for growth.
If you're ready to grow your business, our advice is designed to help you improve operations, streamline supply chains and hire the right people to take your business to new heights.
Growing your business means arming yourself with the necessary skills and training. Help your business grow with advice and information, including:
Management and leadership – learn how to be a great leader, manage your team effectively and get the best from your staff
Outsourcing – discover what services you can outsource and how to choose partners that deliver the expertise you need for growth
Networking – unlock your start-up's potential with practical advice on networking and finding business mentoring
Explore our in-depth guides and inspirational interviews with new business owners, and get access to our free online training courses in partnership with the Open University.
---
Prepare for growth with our dedicated guides, interviews and tips from start-up owners and experienced business leaders that can help you grow your business. From building a network of experts to developing management and leadership skills, discover the know-how you need to accelerate your start-up.
How to get more investment to grow your business
As your start-up expands, you may need extra funding. Read our guide on business investment options for growth.
How to hire staff for your business
If you need people to work for you, learn how to successfully find, interview and recruit employees.
Supercharge your start-up supply chain
An efficient supply chain is vital when you're selling products. Get expert advice on managing a successful supply chain.
Start Up Loans has partnered with the Open University to provide free, expert courses that cover a wide range of scaling-up essentials. Learn what it takes to grow your new venture, enhance your project management and leadership skills, and boost your commercial awareness.
Management: perspective and practice
Learn what it means to be a manager – leadership, finance, project management, operations management and more.
Supply chain
sustainability
Learn how environmental, social, financial and network sustainability each apply to your supply chain.
Communication, management and your own context
Study the role of language in management communication, and identify areas you can develop for work within your own business.
Ready to grow? Access our helpful, practical business support guides showing you how to scale your business, increase profits, manage costs and develop your leadership skills.
8 ways to build a
scalable start-up
Learn how to use things like marketing, customer loyalty and outsourcing to
deliver more for less.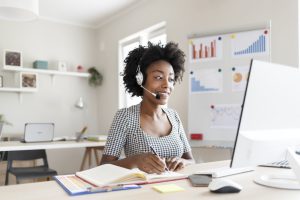 How to outsource expertise and grow your business
Learn how to bring expertise into
your start-up and grow your business
the smart way.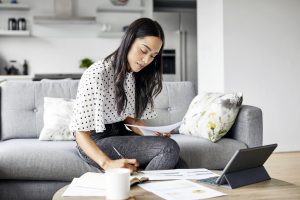 Networking – where and how to find support as a start-up
Every start-up can benefit from good networking. With this guide, find out where to start and how to network the right way.