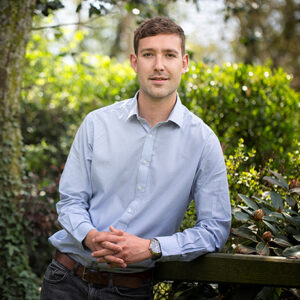 Luke took out a loan of £21,000 Start Up Loan in January 2021 to launch Bijimini Spices, a company selling high protein spices made from crickets.
Luke studied at the Royal Agricultural University, where he developed the desire to tackle food shortages and rising CO2 emissions. When he learnt about Start Up Loans' offer, he got the impetus to set up his own business and help address these challenges.
Bijimini's spice mixes all use crickets, a much more sustainable food source than traditional livestock: they contribute less C02 and use less water, feed and space.
"Since taking out the loan, Bijimini has moved from strength to strength. I've built my website, developed my brand, produced my first product line and created an online shop. Bijimini's first spice mix is 'Cajun Cricket', a unique take on the BBQ classic, and I hope to expand the range to encompass many different cuisines.
"It's rewarding to know that my business is helping solve two critical global issues: climate change and creating food for the ever-growing population. My advice to other business owners is to do your research. Delve deep into the production methods your chosen industry uses and try to solve the problems they face."