Sales surge after launch of Valentine's "double dipper" lollies
The founders of business that make edible cocktails are on track to generate £1 million after a surge in sales in the run-up to Valentine's Day.
Melanie Goldsmith and Emile Bernard, founders of Smith & Sinclair, started making alcohol gummies as "ice-breakers" for guests at their adult dating nights.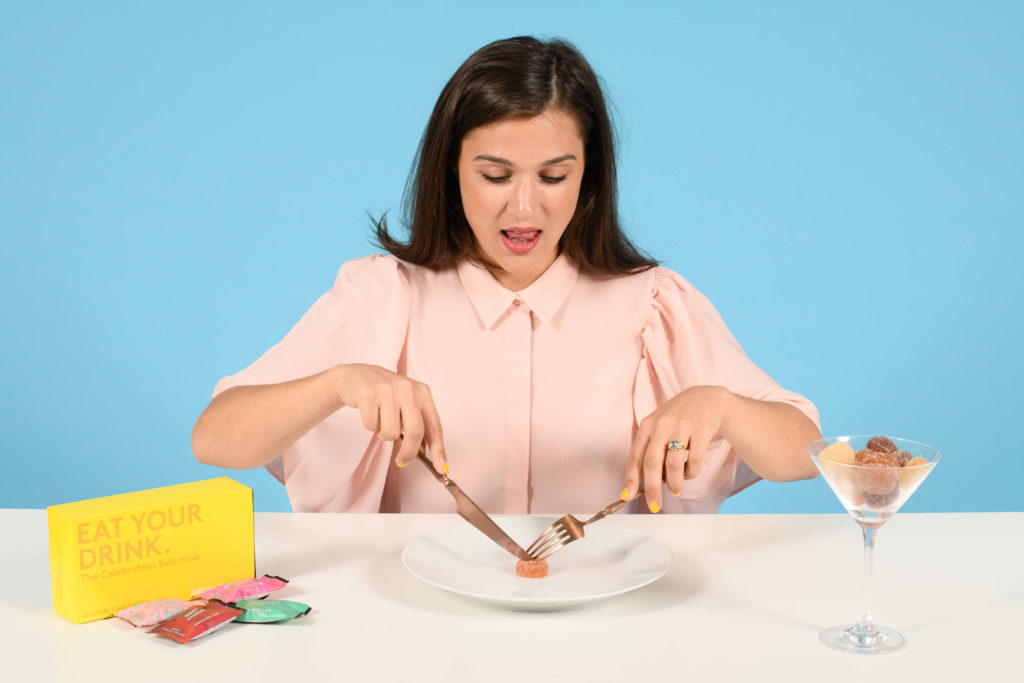 The sweets, containing a half a shot of alcohol, proved so popular that the pair started selling them at a London market, where one of the biggest alcohol trade shows ordered 20,000 gummies and kick-started the business.
Five years on, they are now selling their products in Harvey Nichols, John Lewis, Amazon, Not on the High Street and Scribbler and the business has grown 50% year-on-year.
Their products include passionfruit mojito with passionfruit sugar; berry daiquiri with mixed pepper sugar; pineapple Bellini with pineapple sugar and elderflower gin spritz with thyme sugar.
To mark Valentine's Day, the business owners created a limited-edition "double dipper", an alcoholic sherbet dipper made with two lolly pops and created for sharing with your partner.
Sales have grown so much that Melanie, a former events organiser, and Emile, a former chef, say they are now on track to reach the £1 million turnover milestone by April.
The pair set up the business in 2014 with the help from the government-backed Start Up Loans scheme. They used the money to move into a production facility and buy equipment and ingredients in bulk.
Melanie Goldsmith, co-founder of Smith &Sinclair, said:
"We set up the business after noticing a demand for alternatives to traditional cocktails. We also wanted to inject some fun into our dating nights.

"We knew that together – as a former event organiser and a chef – we had the skills to expand the business and move into the retail market but we needed financial support as well expert advice. The support we got from the Start Up Loans Company was invaluable and we certainly not be here if it wasn't for their help. We're incredibly proud of the business and are excited about hitting the £1m milestone."
A spokesman for the Start Up Loans Company, said:
"It's fantastic to see how quickly Smith and Sinclair has grown since 2014, demonstrating the potential for innovative business ideas that spot a gap in the market.

"Generating £1 million in turnover by the end of this year will be a huge achievement for the business and we're delighted that we were there right at the beginning to give them the support they needed."
The Start Up Loans Company is part of the British Business Bank.  Its scheme provides low-interest loans and mentoring support to aspiring business owners across the UK who might be struggling to access other forms of finance.
Backed by the Government, the Start Up Loans scheme has lent over £468m to start-ups and early stage businesses since it was launched in 2012.