Our essential guide to starting a business
Essential guide to starting a business
To help you make your business idea a reality, we've created this short guide with all the information you need to get started. It includes tips and advice on a wide range of topics that are important to consider when getting your start-up off the ground.
Conducting market research on customers and competitors
Choosing a company structure
Figuring out responsibilities for paying insurance and tax
Developing your business strategy and sales forecast
Writing your business plan
Analysing your strengths and weaknesses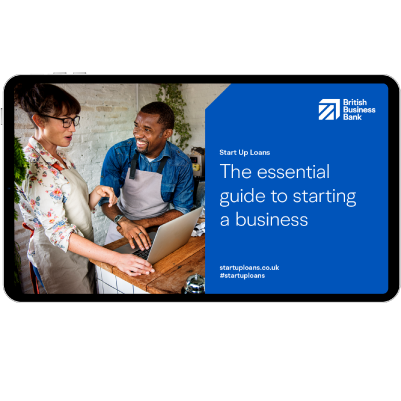 Ready to kickstart your business journey?
Getting started
A Start Up Loan can help you transform your business idea into reality. Read on to find out more about the application process, work out your loan repayments and find out about the mentoring you'll be entitled to if your application is successful.