By Mechelle Clark, founder of Melt
Melt is Aberdeen's first grilled cheese toastie business. We serve good quality, cheese toasties with a twist.
Our fillings include classic cheese, mac and cheese, haggis and cheese, and many more! We're all about creating simple but tasty cult classics.
As a foodie, I've always looked forward to mealtimes, especially if I'm cooking for others. But being honest, I never thought I'd have the chance to do it as a full-time job.
My route into starting my own business was slightly less conventional than others. After being made redundant twice in one year from the rather different world of oil and gas, I decided to try something completely new.
Returning to the drawing board, I realised I didn't want a new job working for somebody else, instead I wanted to create my own career.
I'll admit, my previous set-backs had knocked my confidence slightly, but if there's one thing I'm passionate about, it's food. And after noticing a lack of cheese toastie options in Aberdeen, I spotted an opportunity to create the city's first grilled cheese café: Melt.
Running a café means that I'm up and about much earlier than in my former 9-5 life. On a typical working day, my alarm will go off at 6am. I'll check emails, browse social media and schedule any posts for the day ahead. Getting up early gives me a bit of headspace before things get busier later on in the day.
After responding to any urgent emails, I'll leave the house around 8am. I drive to the cash and carry every morning to purchase the stock needed for the day ahead. Most of my job involves preparing food, so it's important to purchase the right quantities to avoid running out during the day.
I'll pop to the bank at around 9am to collect change for the float. Shortly afterwards, I'll head to the café where I'll meet any suppliers and sort out deliveries. It's essential to keep organised in a fast-paced environment so I'll make sure everything is stored in the correct place. This helps me to keep on top of things, particularly during busy and stressful periods.
After organising the stock room, I'll turn my attention to the kitchen. Lunchtime is always the most hectic part of the day, so the morning is spent preparing food. I rarely take a lunchbreak as I'm often rushed off my feet trying to get people's orders sorted in reasonable time. I always aim to get customers' orders done and dusted in five minutes tops, so it can be a push!
Once the business of lunchtime has calmed down, I'll grab a quick toastie for myself and begin preparing food for the following day. Although running a food business isn't without its stress, particularly over lunchtimes, I'm very grateful to be doing something that I love every day. There's no better feeling.
Again, running my own business means I'll often be working beyond 5pm. While it can be tiring, the job satisfaction is heaps better, given you're putting the hours in for yourself, rather than for someone else. On the way home, I'll pop into cash and carry again and pick up more stock if I've had a particularly busy day.
While I love cooking, I find that being in the kitchen all day tends to kill my appetite. So I'll tend to prepare something light and simple when I get home, like a salad or pasta. I'll spend the rest of the evening sorting paperwork, which involves counting the cash float and totalling sales for the day. The idea that you have days off or can switch your brain off after work doesn't exist when you run your own business!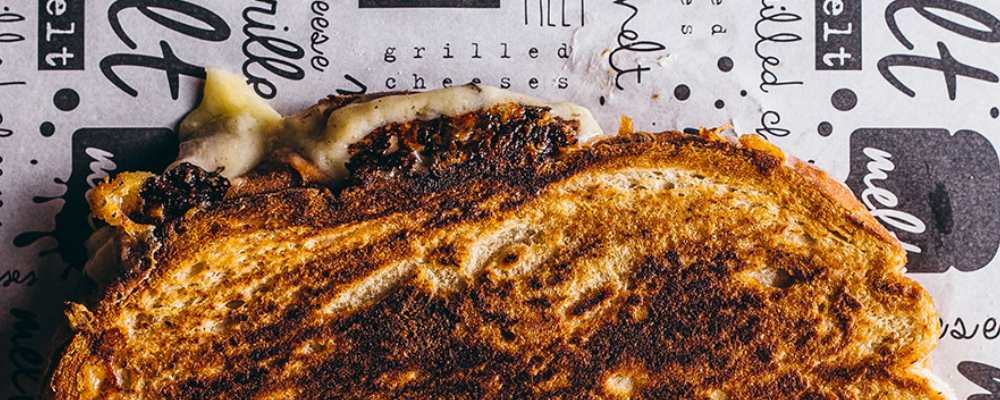 But while there are often long hours and there's plenty of hard work involved, it brings with it so many positive moments. The best part of starting your own business is watching your idea grow. When you're employed by somebody else, you're limited to making decisions restricted to your job role. But if you're self-employed, you make decisions on every part of the business, which is so rewarding.
Another huge perk of the job is making my customers happy. Over the past year-and-a-half, I've managed to build a strong customer base of regulars. There's no better feeling than seeing a customer return time and time again – it gives me a real sense of pride.
My weekends are often spent planning for the future of the business. I'd love to open a second café in Dundee within the next two years. It means more work, of course, but I'm confident that if the business continues to do well, I can get there. Beyond that, the dream is to open more cafés across the UK – but in the meantime, I'm aiming to create the best cheese toastie in Scotland! Fingers crossed…